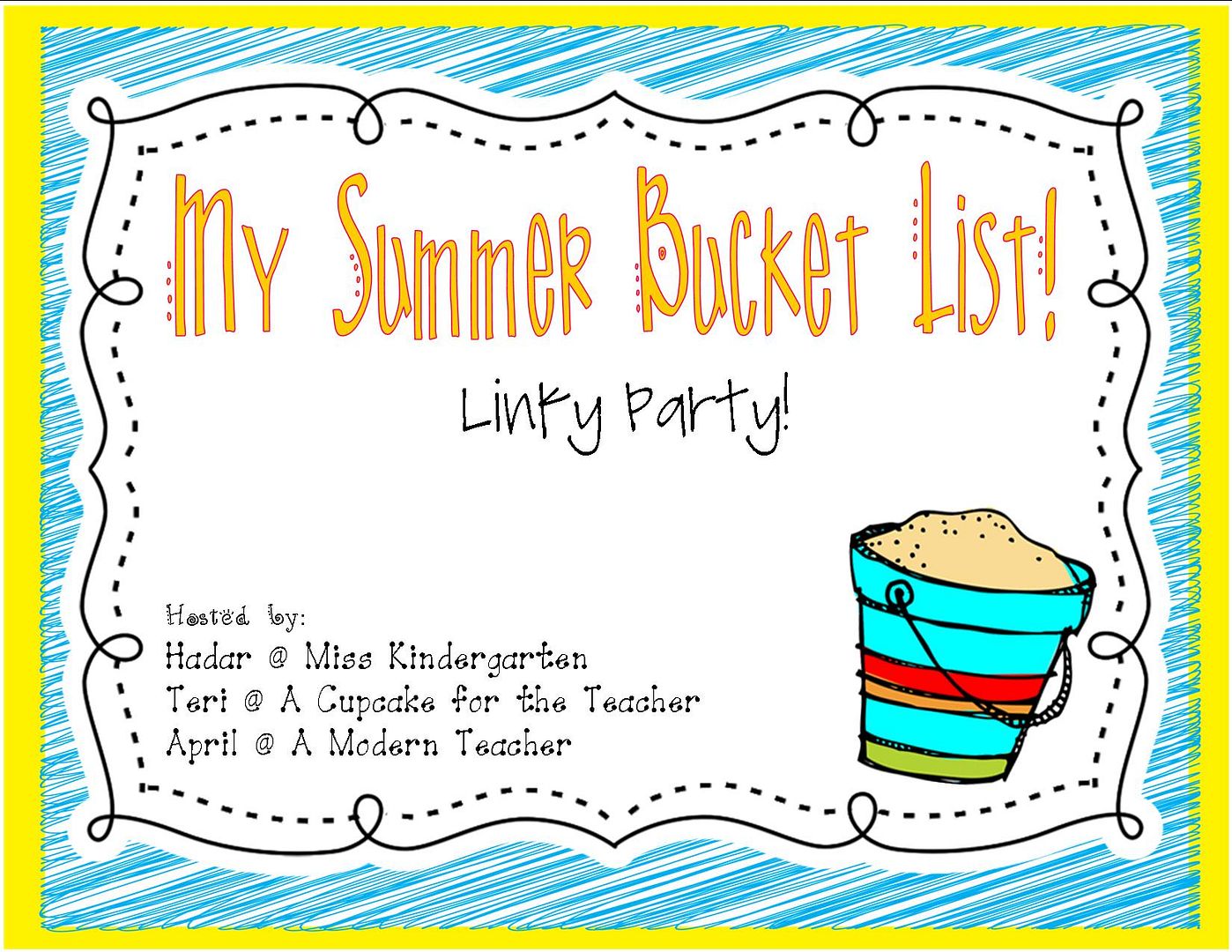 I love bucket lists. . . in fact, I had a bucket list before bucket lists became popular. Of course, back then, I called it the "Things to Do Before I Die" list . . . Bucket List sounds much better. Anyhoo!, back to the purpose of THIS post. :) Although here in BC, we still have 33 days of school (but who's counting!? ha, ha) I definitely was making a list of things I wanted to do/accomplish this summer. So here it is . . . my summer bucket list:
OK . . . visit Paris . . . it's already been planned for August! WooHoo! 4 days in Paris and then off to Germany, Austria, and who knows where else?, for 3 glorious weeks. Can't wait!
My niece's wedding ... in August and the day before we leave for Europe.
Organize my classroom . . . I've been planning this for the first week in July ever since I discovered the Clutter Free Classroom blog! Not sure if I should hug her or smack her! LOL
Read the CAFE book and Daily 5 book in more detail and use it to plan next year's Language Arts program
Create more math games
Plan what I'm teaching in SS and SC. I've got a split grade next year, so I have to decide which units from which grade I want to use. Usually I try to balance the units out so I'm teaching an even number for each grade.
Enjoy the summer sunshine . . . which can sometimes be hit or miss around here!
Well, that's it! Hope I manage to cross off everything on the list!? Hope everyone else manages to do the same too!